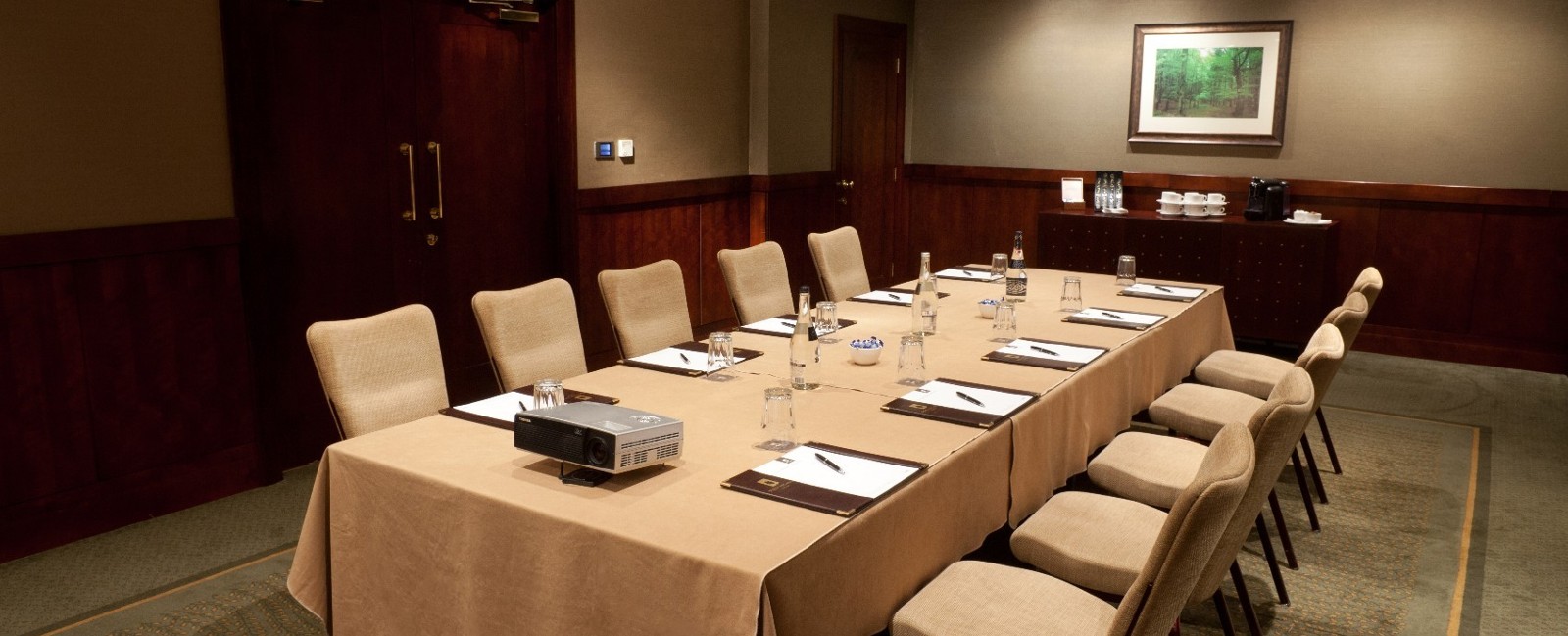 Fota Island Resort offers delegates the most exclusive conference venue in Cork with seven conference and function meeting rooms with the largest, the Smith Barry Suite, catering up to 350 people theatre style and 300 people for dinner, providing generous floor space with unobstructed views and a large outdoor terrace for your specific event needs.
As one of the most exquisite 5-star conference venues in Cork, Fota Island Resort provides a fully equipped Business Centre catering for each of the resorts meeting rooms. The Dr Mahony and Raftery rooms are ideally suited for intimate meetings while our Boardroom and Library rooms boast outside terraces. Along with these, we have our new conferencing wing which includes the Dorothy Bell Suite, which can cater for up to 90 guests, and the additional meeting room space available at The Clubhouse.
All meeting and function rooms are situated in close proximity to each other and complimented by provisions of the latest luxury conference facilities. This luxury hotel in Ireland also provides complimentary wireless internet access throughout our conference and meeting venues, bedrooms and within the public areas, making Fota Island Resort a favoured choice of the conference venues in Ireland.
Fota Island Resort is easily accesible from Cork Airport, Kent Station and Dublin Airport, and this is how to find us.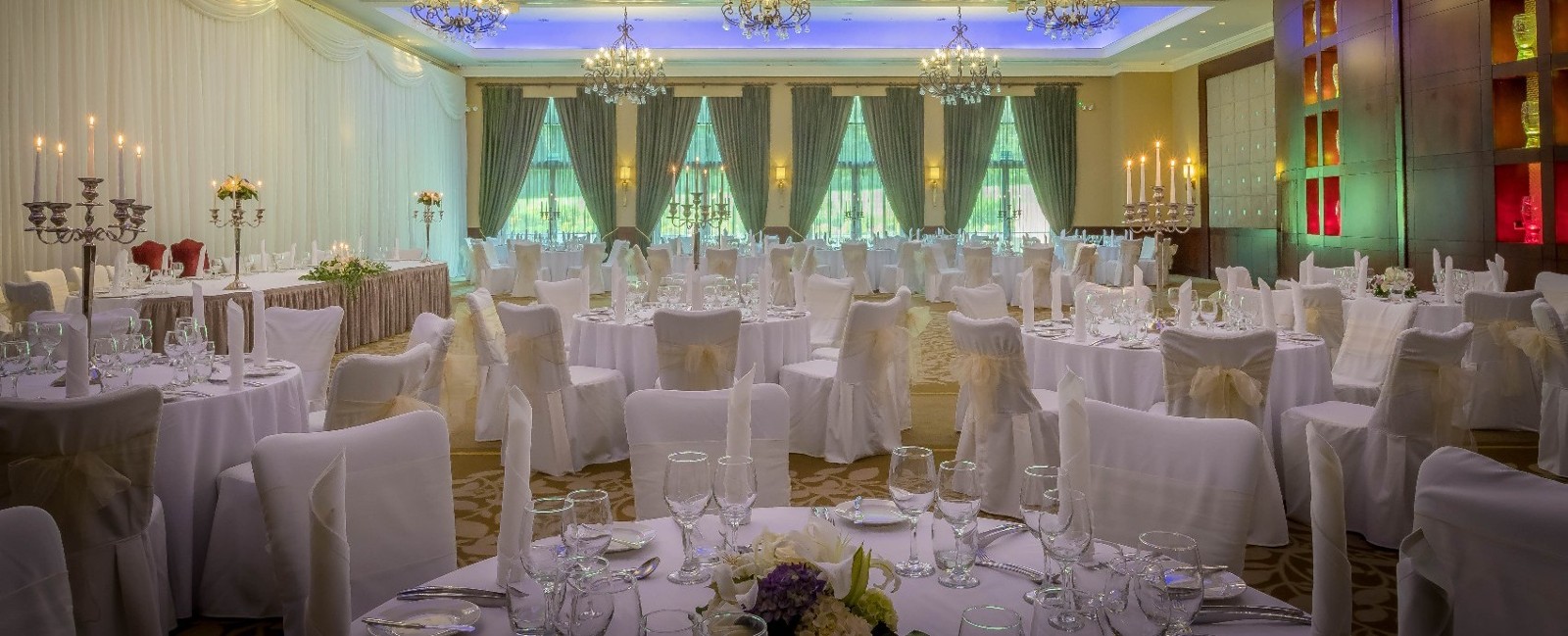 If you're planning your wedding in Cork or nearby, you don't need anyone to tell you how special it is to get married. But what the Fota Island Resort wedding team can do is help you make your big day as memorable as you want it to be.
Fota Island Resort is one of the leading 5 star wedding hotels in Cork thanks to its idyllic location in the heart of a 780 acre estate. This luxury Irish wedding venue is surrounded by the gorgeous scenery and naturally beautiful of Fota Island and was included in the Inventory of Outstanding Landscapes in Ireland.
Having your special day at this five star wedding hotel provides you with exclusive use of the Smith Barry Suite. Just one wedding per day is allowed and the attention to detail will ensure you have the best day of your life. The Smith Barry Suite, which can comfortably accommodate from 120 to 300 guests, is an ornately decorated room with a private terrace where you can enjoy an al fresco pre-wedding drinks reception during the summer months. Take a look at the wedding directory and Fota Island Resort Wedding Brochure.
The Clubhouse at Fota Island Resort is also a gorgeous venue to host your special day, while the surrounding landscape creates the mos stunning backdrop to your wedding reception. At the Clubhouse you will have exclusive use of The Niblicks function room, an intimate venue that can comfortably accommodate from 60 to 120 guests. Take a look at the Clubhouse Brochure for available packages.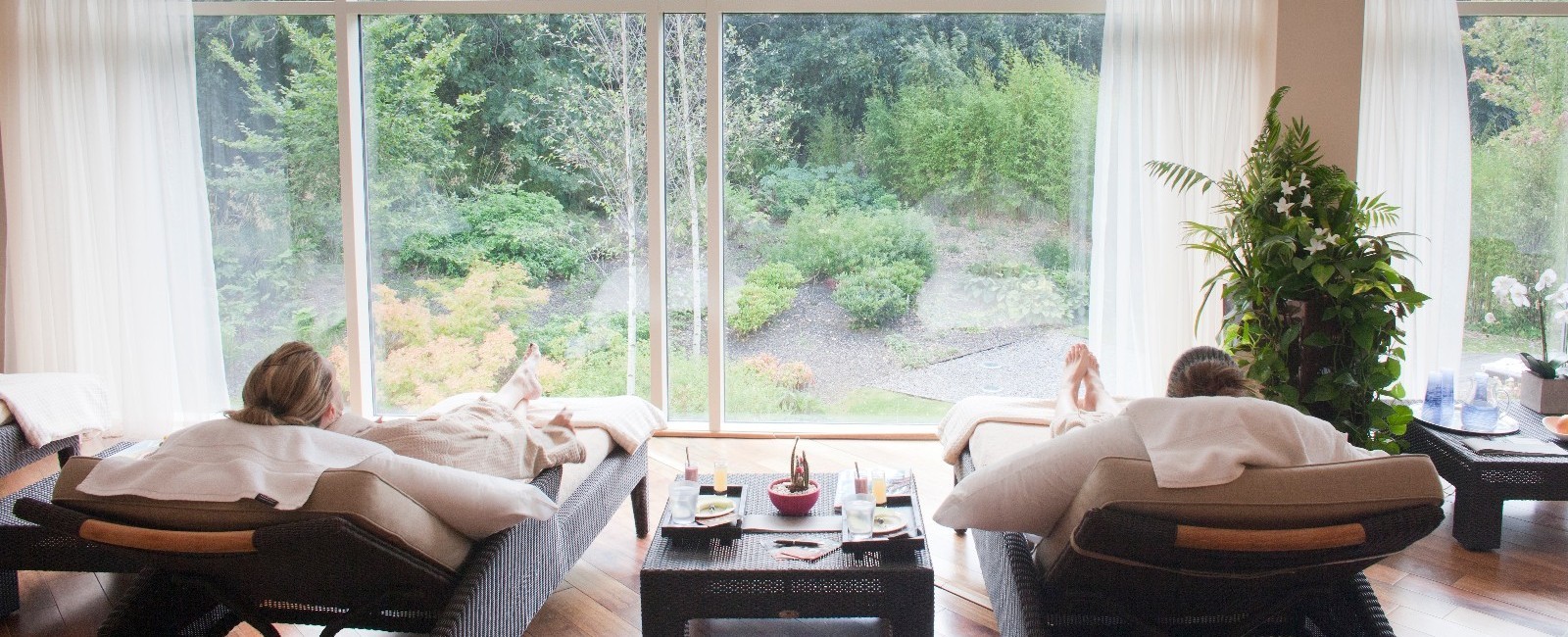 They specialise in relaxation at their luxurious hideaway at Fota Island Resort, whether that's something as simple as taking the stress out of getting ready for an event, perking up tired hands and feet with a little tender loving care or providing the perfect space for an excited bride and her bridal party on the morning of the big day. They have researched and selected the most on-trend spa treatments & pride ourselves on delivering distinctive style and spirit to ensure you leave feeling glamorous and refreshed.
If you're fortunate enough to have the time to spend the day with them at Fota Island Spa, they have a host of rejuvenating & luxurious spa packages for you to choose from.