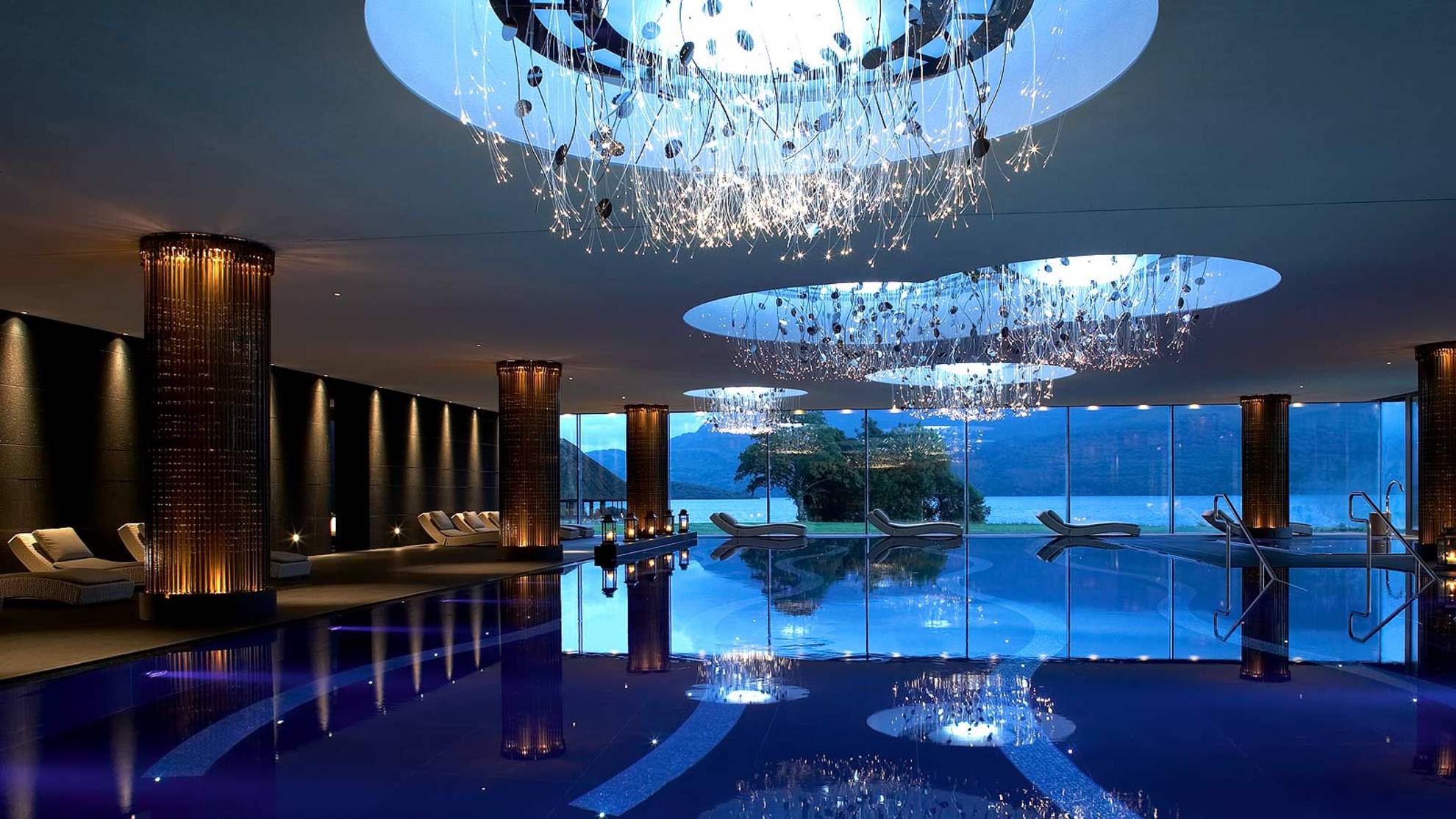 ESPA at The Europe, a stunning resort spa on the shores of Killarney's Loch Lein, captures the beauty and serenity of this incredibly enchanting corner of Ireland. It is an award winning spa and one of the most unique destination spa hotels that Killarney has to offer. The spa has been designed to be in perfect balance with the nature of its environment, with each relaxation space created to take advantage of the landscape, a peaceful haven in which to awaken the senses and relax the mind.
The philosophies and treatments that make up ESPA therapies are equalled only by the quality, purity and integrity of the natural ingredients in ESPA products. ESPA therapies fuse the benefits of modern health, beauty and relaxation, with the proven wisdom of ancient therapies from around the world. The holistic total body ritual, a signature treatment, encapsulates this philosophy using hot stones and individually tailored essential oils to release natural energies. The ESPA brand, including its treatments and products, is limited only to the very best spa hotels in Ireland and ESPA at The Europe is one of only a chosen few.
Meetings, Conferences & Events
The Europe Hotel & Resort is one of the finest Five Star conference venues Ireland has to offer.
Their premier conference hotel Ireland is designed to cater for every practical need and offers advanced technical capabilities to ensure the smooth running of any conference/event with the added reassurance of complimentary WiFi internet access being available throughout the Centre.
This conference hotel in Killarney, Co. Kerry offers state of the art conference facilities, each of the 8 meeting rooms has natural daylight with floor to ceiling windows, is equipped with its own individual sound system, DVD and CD player, wireless and wired microphones, ceiling mounted LCD projector and automatic screen.
The Ballroom is designed to be flexible and is capable of holding a large conference or gala event in Killarney, Co. Kerry and a major feature is accessibility and was designed with ease of unloading/loading in mind, ideal for car launches or entertainment events with lots of equipment to unload.