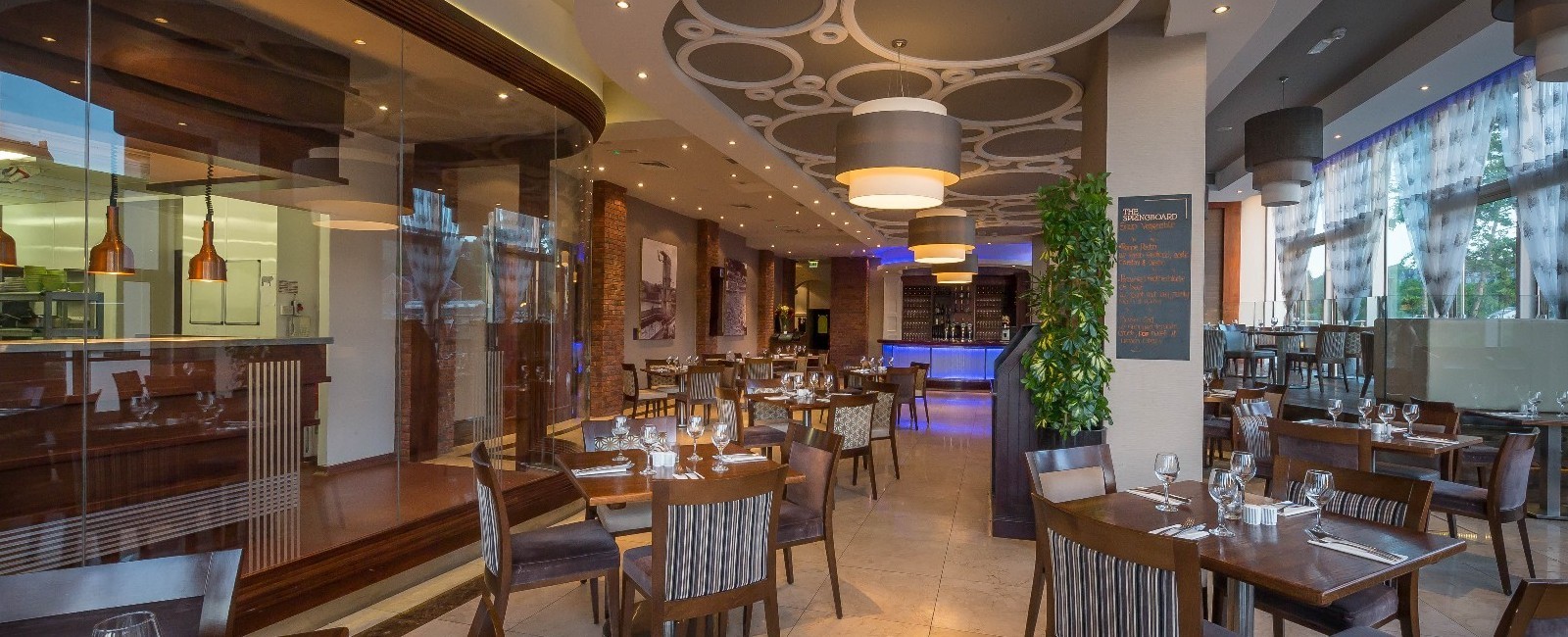 The Springboard, an award winning, casually smart restaurant that proudly wears its history on its sleeve, The Springboard is an ideal starting point for a productive business lunch or celebration dinner. It's also where The Kingsley's Executive Chef Tim Daly gets to indulge his creative talents across a range of contemporary dishes.
Through its title and décor, the restaurant remembers its former life as the site of Cork's legendary Lee Baths (a popular meeting place between 1934 and 1986), with particular homage paid to lifeguard and renowned high board diver Andy O'Brien.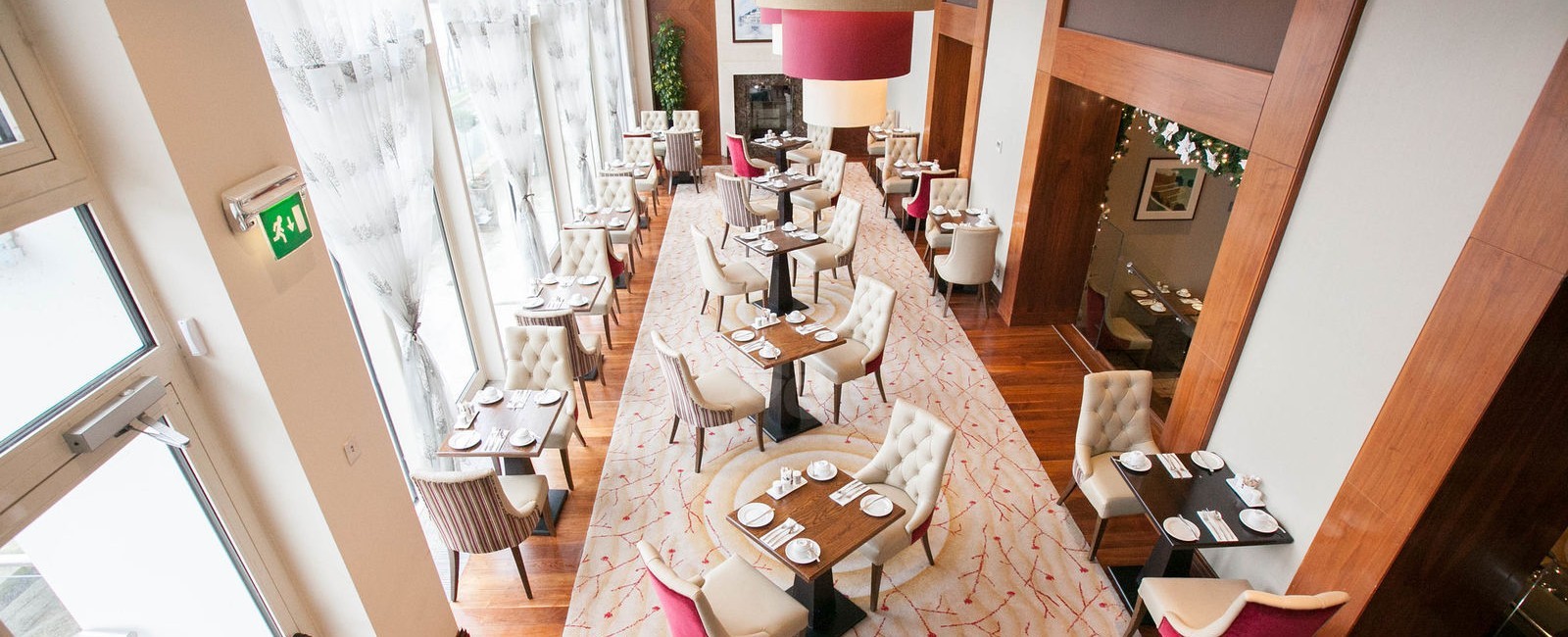 The chic Fairbanks Restaurant at The Kingsley is so named in a nod to the famous Cork ballad 'The Banks of My Own Lovely Lee', a song beloved by Corkonians which celebrates the beauty of the city and its river. A sophisticated and elegant space in which to spend time over a leisurely and enjoyable meal nestled in the heart of this four star hotel in Cork, Fairbanks is where our Executive Chef gets to indulge their most creative side.
As well as starting each day in style as the hotel's breakfast room, Fairbanks is the perfect venue for larger groups looking to enjoy that special night, from class reunions to family get-togethers.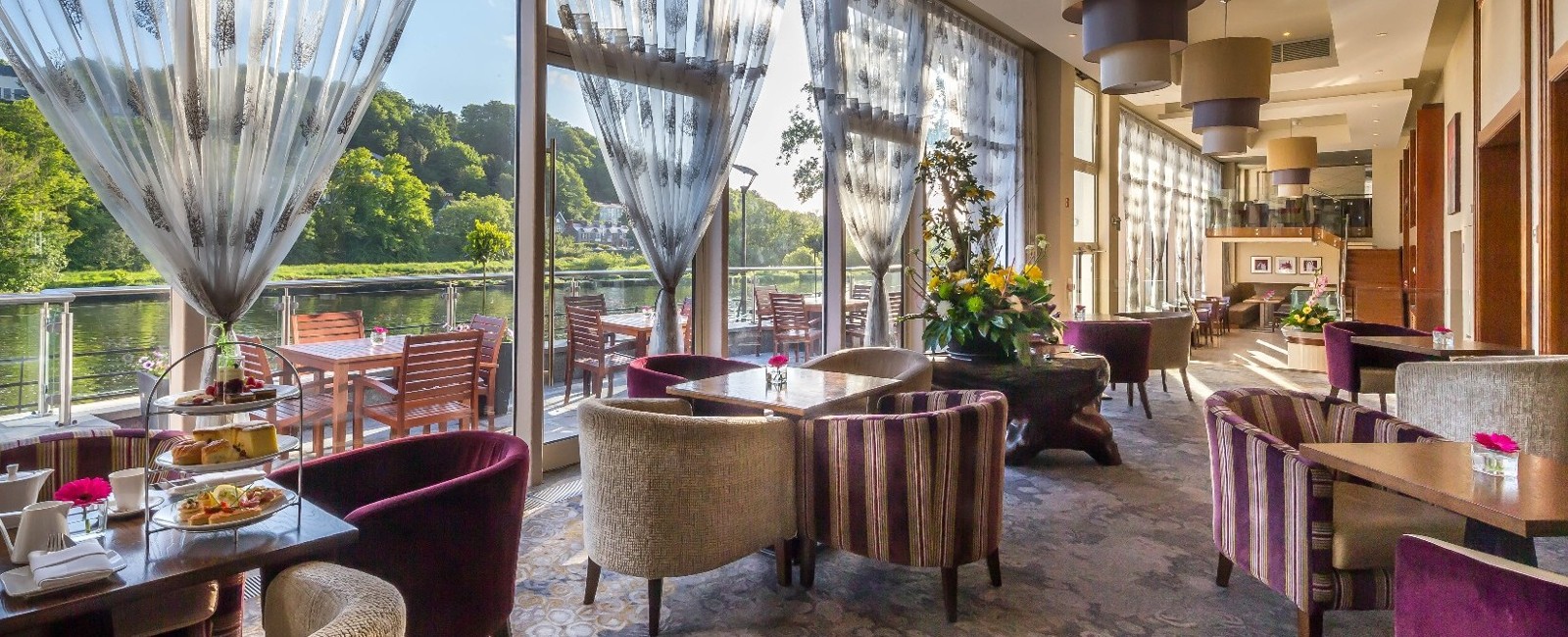 The K Lounge is their relaxed lobby venue perfect for catching up over a coffee, having a light lunch or in-between snack. One can also enjoy a classic Afternoon Tea in the sparkling light reflected from the river. The naturally bright surroundings and plushly furnished space of the K Lounge will always make you feel comfortable.
It's one of Cork's favourite places for renewing old friendships, striking new deals and sharing a spot of light lunch, whatever the company.